Welcome to Hinkle Chair Company®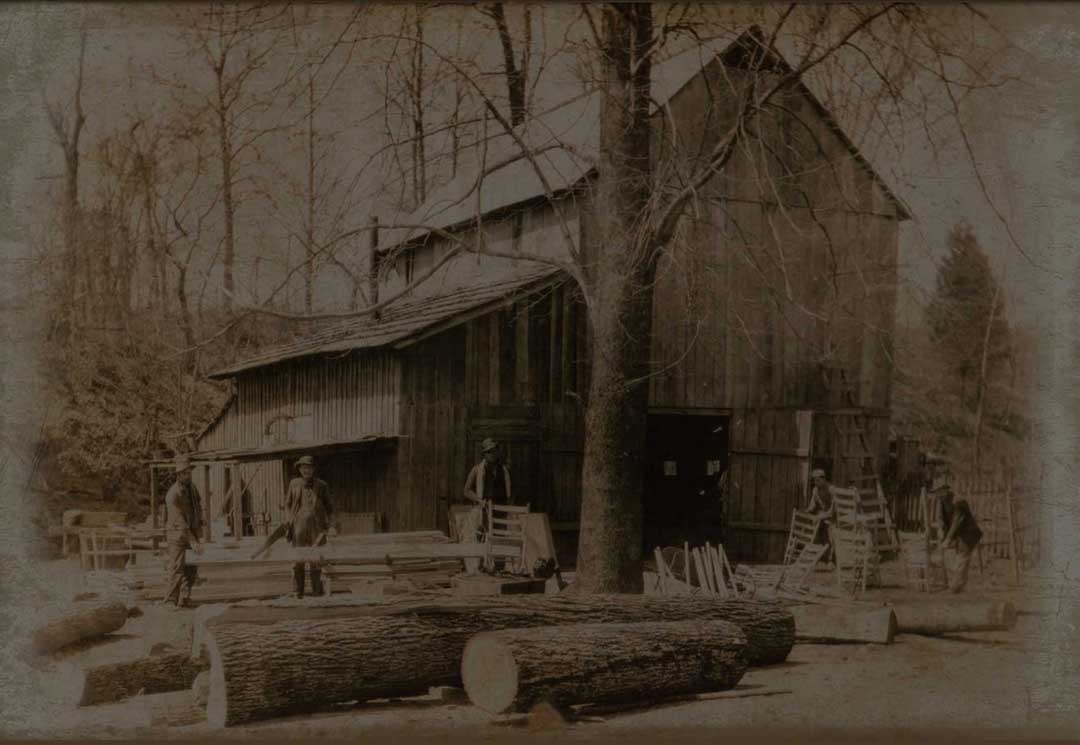 Quality and value for almost two centuries.
Hinkle Chair Company® is still a family owned and operated business run by the 6th generation of Hinkles - William Hinkle Jr, Jeff Hinkle, and Diane Johnson. Remember, whenever you purchase your next rocking chair, insist that it is a genuine Hinkle rocker. The quality and comfort of your Hinkle products are carved out of over 186 years of tradition.
A front row seat to history
More than just a chair, we've been helping families like yours create memories for over a 188 years and counting...
1717

The start...

The Rev. Anthony Jacob Henckel emigrated from Germany in 1717 with his wife Mary Elizabeth and their...

1776

Declaration of Independence

Adopted by the Continental Congress on July 4, 1776, the 13 American colonies severed their political...

1797

The Hinkle Name

The spelling of their last name was changed from Henckel to Hinkle in 1797.

1803

Tennessee bound

In 1803, Rev. Henckel's great grandson Anthony and his wife Catherine Nancy Frey moved their family...

1812

War of 1812

The War of 1812 was a conflict fought between the United States and its allies, and the United Kingdom...

1815

The birth of a founder

The youngest of eight - Andrew Hinkle, was born in 1815 and is recognized as the founder of Hinkle Chair...

1834

Hinkle Chair Company®

Andrew Hinkle began Hinkle Chair Company® weaving the seats using hand cut strips of various hardwoods...

1860

Henry Hinkle was born

Henry Hinkle continued in his father's footsteps, farming during the growing season and producing ladder...

1861

Civil War begins

The American Civil War was a civil war in the United States from 1861 to 1865, fought between northern...

1896

Willie Bell Hinkle was born

Born in 1896, Willie Bell would eventually wed Ellie Mae Clinard in 1915. They continued the family...

1914

World War I begins

The start of World War I.

1917

William Winford Hinkle was born

William Winford Hinkle was born in 1917 just prior to the close of World War I and before the onset of...

1939

World War II begins

World War II was the biggest and deadliest war in history, involving more than 30 countries.

1932

The first Hinkle factory...

 A small country store and a tobacco barn served as a makeshift factory and as production increased...

Passing the torch down six generations to craft quality products and lasting memories.

William Hinkle Jr.

Short intro goes here.

Diane Johnson

Short intro goes here.

Jeff Hinkle

Short intro goes here.